web-designs-company.com is a part of Adodis Technologies, an ISO 9001-2008 certified company.We are doing extensive work in the field of Website Designing, Website Development and Mobile Application Development. From its humble beginnings in 2006 we have grown exponentially among the leading Global Providers of Web and Mobile Technology solutions. Our Company has brought about a revolution amongst all website design companies.
T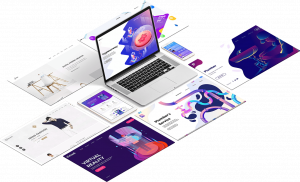 his immense growth can be credited to our extremely talented team of 122 in-house web designers/web developers who help us serve a wide array of clients ranging from small enterprises to large corporate houses across the globe. As one of the leading Web Design companies based in Bangalore we are proud to announce that we have successfully completed more than 1350 websites of which more than 650 of them were for our Global Clients, We are one of Best Web Designing Company for providing quality service.
Mobile Apps Development
Web Designs Company is one of the pioneers in the field of Mobile Application Development in India. Apart from being among the leading web designing companies,we have successfully developed applications for various platforms such as iPhone, Windows mobile and Android. All our work has an innovative edge to it while keeping it affordable for all our clients. We have team of website designers and mobile developers with more than 6+ years of experience developing Mobile Applications.This knowledge has helped us develop Mobile Applications irrespective of the platform or the device it is used on.
Our team works with a single minded focus to develop applications which are a successful marriage of the right amount of creativity and technical expertise. Our quest to developed radical mobile applications by utilizing top-flight programming and inventive skills has made us very popular amongst our clients. We are setting benchmarks in iPhone, Android, iPad, Blackberry and WM platforms. We also design and develop websites for corporate clients.Great quality Mobile application services and being the number one website design company has provide the top notch position in the industry.